Långedrag Housekeeping
Långedrag Housekeeping is the first and only premium cleaning company in Sweden. Currently we offer our services in the entire Gothenburg area.

As a young, customer driven and environmentally friendly company, we chase excellence in everything we do, follow Japanese philosophy of Kaizen and have clear vision about premium quality cleaning standards.

With our employee experience and education in cleaning industry, we will elevate your home experience to a whole new level.
Långedrag Housekeeping is reinventing cleaning.
Our Mission
To create premium services and keep customers satisfied, while building sustainable careers for our team members.

Premium services are being achieved by cooperating with Europe's leading ECO cleaning detergent producers and top professional equipment manufacturers, by providing every team member with deep and thorough knowledge and skills in cleaning, as well as constantly improving our quality management procedures.

Our employees are not a part time workers – they are full time employees and they have all the rights and benefits that come with that. We would not want to compromise on work ethics just to get cheaper services to the masses.

Our Vision
To create a strong brand that represents premium cleaning services, personal attitude to each and every customer, environmental outlook and solid work ethics.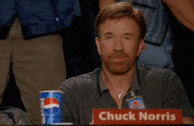 All-inclusive services
We believe that cleaning services should be as comfortable and relaxing as an all-inclusive vacation. Order a cleaning, hand us the keys and return to relax at your clean house. No stressing about providing us with the right vacuum cleaners or adding cleaning detergents to your shopping lists. We got it all covered, so you don't have to worry about anything.
Cleaning as a science
Each surface and material need different cleaning treatment and methods. Marble bathroom floor? Stone counter top? Do not worry, we are professionals. We have scientific approach to cleaning- we know what detergents and special equipment to use in order to provide the best cleaning result without damaging delicate materials.
No binding-time
We believe that customers should be able to freely move and switch between suppliers of services. That is why we do not bind our customers with binding time. One can end the contract immediately. We want our customers to be with us because they want to, not because they must. But if in some unfortunate circumstances you decide to stop using our services, you can do it immediately. We will bring you the keys from your estate within 24 hours (in Gothenburg area) from receiving a written termination of the contract.
ECO- environmental outlook as a necessity
We are a company with environmental outlook embedded in our DNA, that is why in our operations we use only ECO certified (EU Eco label, Nordic Swan) high quality professional cleaning detergents. We select cleaning products very carefully from the top producers in Europe, so that your house gets the best environmentally friendly treatment possible.
Color coding
At Långedrag Housekeeping the Color coding is the base for all our cleaning procedures. Color coding of specific areas ensures that our housekeepers always use the right techniques and products for the area of the house they are working in. It also prevents cross contamination. In simple terms, the last thing you want is the same microfiber that has been used for cleaning a bathroom area then being used on a kitchen surface- color coding prevents that.
Insurance
**it happens. Sometimes bad things happen, it is inevitable. But don't worry, at our company everyone and everything is insured. We also have third party insurance for the amount of 10 000 000 Kr.
Flexibility
Scheduled cleaning is not for everyone. Some of our customers are avid travelers, and we understand their need for a flexible cleaning time. That is why we offer flexible Abonnemang cleaning, when we do our best to adapt to a specific customer timeframe.